Today we have a game that spawned a whole bunch of knock offs. No I'm not talking about Mario Teaches Sodomy, I'm talkin bout: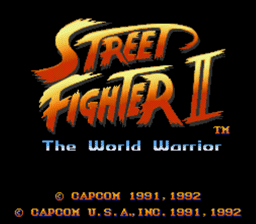 Yeah we've all played this game. Choose a guy, beat up a bunch of other guys, it's awesome. This game spawned a generation of fighters, like Mortal Kombat, Killer Instinct, and Wife Beater 3: The Last Sandwich Request.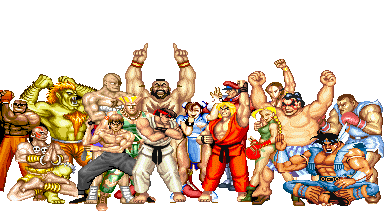 Here's the characters you can choose from, including the bosses who you can't actually play as and the 4 characters from Super Street Fighter 2. In retrospect this was a bad picture to choose.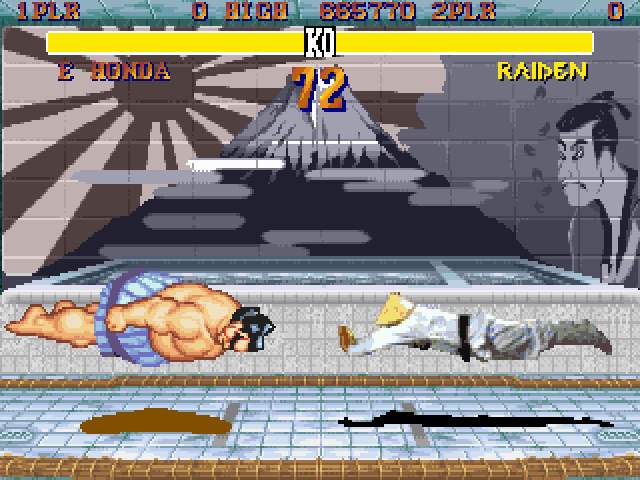 Here's perennial favorite E Honda taking on Raid... ah fuck
Nothing bad to say about this game, but with only 8 characters to choose from it gets a bit repetitive. Overall I'd give it an 8.1: Boner
Also I know about the extra /img tags, I can't get rid of them. BIG IMPROVEMENT BOB